Summary
Forced to spend the majority of their lives on the roads, many truck, bus and taxi drivers do not have the time or money to undergo basic health checks. This not only endangers their lives, but the lives of all those on South Africa's roads. In an effort to reduce the number of road accidents, the Department of Transport's Road Accident Fund (RAF), along with partners, The Health Foundation, African Mobility Solutions and Guud, piloted The RAF Driver Wellness Programme – a mobile clinic, bringing free healthcare to drivers, on the job.
The challenge
Siphamandla Gumbi, RAF's Senior Manager on Road Safety, attributes 20% of all road accidents in the country to poor vision, lack of concentration, fatigue and dizzy spells. These are often the result of undiagnosed medical conditions, such as epilepsy, diabetes or high blood pressure, conditions that are relatively easy to identify and treat.
The active management of a driver's chronic condition, or visual impairment, will radically improve their safety on the road, and yet due to access and unforgiving schedules, most of these drivers will not receive the help they need.
The Guud solution
Guud's mobile solution brought this help to them, on the road.
Meet Thato, one of the 44 000 truckers in South Africa. He spends an average of 10 months annually on the road. Thato suffered from constant migraines, which kept him overmedicated on painkillers.

In November 2022, Thato was offered a Guud mobility solution with the RAF Driver Wellness Programme. After a comprehensive optometry and personal health assessment, at one of his truck stops, he was diagnosed with short-sightedness and immediately received glasses, on site. Now Thato's headaches have been relieved, his driving vision corrected, resulting in a safer road for all.
Together with partners in the industry, Guud co-ordinated the design, manufacture and operation of a mobile health clinic, offering free healthcare services to truck, taxi and bus drivers on the job. With a dispensing nurse and an optometrist on board the mobile clinic can provide:
Personal Health Care (PHC) in the form of the monitoring of vitals, and testing for high blood pressure, anaemia and diabetes.
Optometry services, through eyesight tests and issuing free prescription glasses on site.
The pilot project was launched by the RAF in the Limpopo province (N1 Polokwane) on the 7 October 2022 and the bus has currently visited the following other provinces: KwaZulu-Natal (N2 Pongola), Northwest (N4 Rustenburg) and Mpumalanga (N4 Nelspruit).
Due to the success of the project more buses will be hitting the roads in 2023.
How does it work?
This mobile clinic bus can go almost anywhere. It has been built on a truck chassis giving it good ground clearance and helping it to reach remote and outlying areas with ease.
It's off the grid. All its power needs are met independently from an onboard generator, ensuring it is able to operate during power cuts. It also has a purpose-built water system with 120 litres of fresh water on board.
Always online, the bus features full internet connectivity. Ongoing reporting, feedback and communication is seamless, regardless of location.
The specialised RAF mobile unit is 12m in length, weighs 12 tons, and despite the complexity of its offering, only took three weeks to fit out internally and brand externally.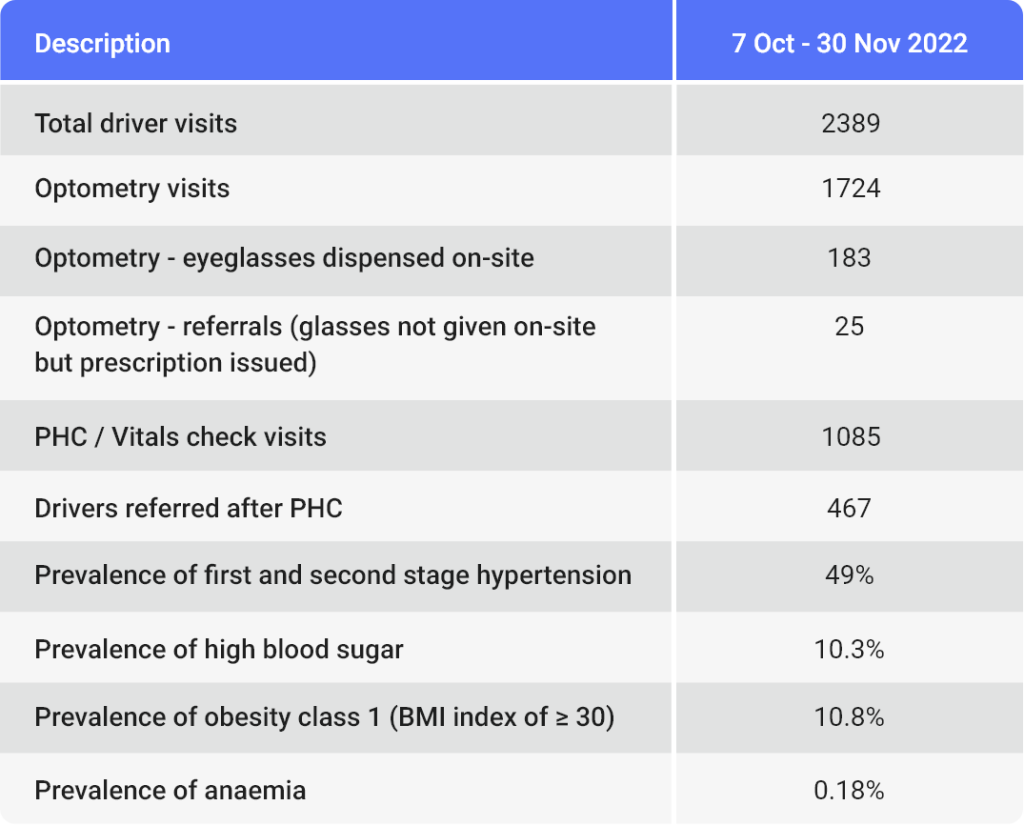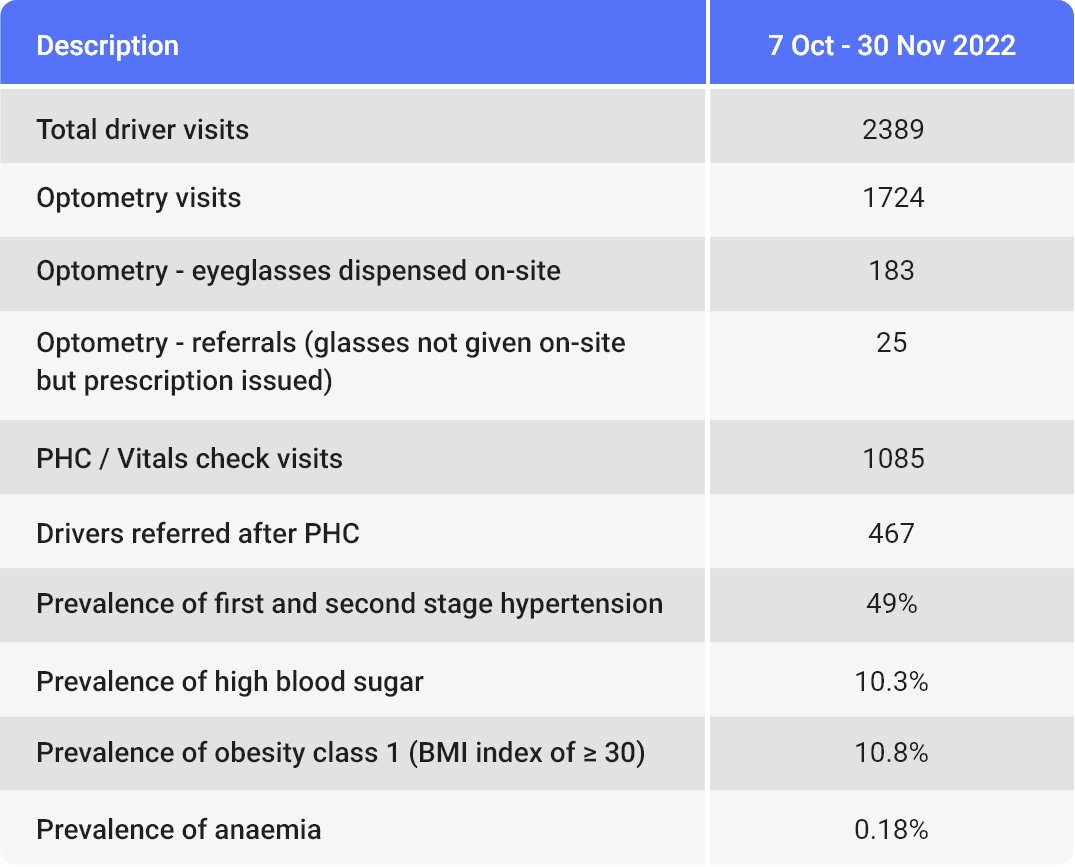 Guud's mobility solutions create an extraordinary impact. Using mobility technology and innovation, Guud's mobile solutions are positioned to creatively overcome many problems in service delivery.
For more information on our services, get in touch with us.